GET TO KNOW JULIAN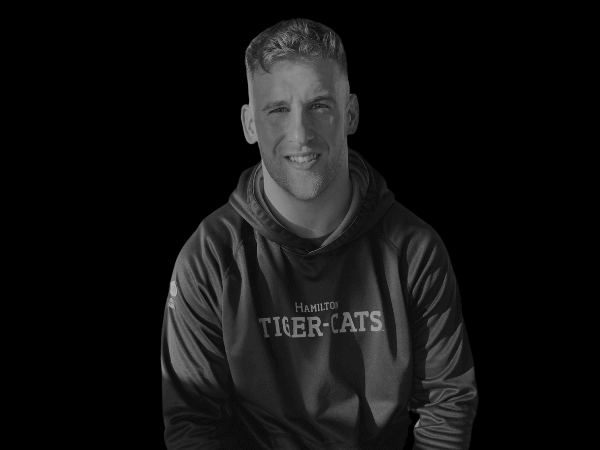 Rate: $85 per session
Julian Howsare has been a professional football player for eight years and plays for the Hamilton Tiger-Cats. Julian played in the National Football League (NFL) for three years with the New York Jets and just finished his 5th season with the Ticats.
He has been the Ticats starting Defensive End his whole career and was named a CFL All-Star this past season. Julian played college football at Clarion University, where he was a three-time All-American and two-time Defensive Player of the Year. He grew up in Altoona, Pennsylvania, where he was a three-sport athlete playing football, basketball and baseball.
Julian received his certifications in Personal Training 3 years ago and has been training clients since. He started his training career in Philadelphia, Pennsylvania, where he built a large clientele quickly and got to work with various people of all ages. He moved to Hamilton, Ontario, last year, where he plans to continue furthering his training career at Cornell Performance Academy.
Over Julian's eight years of playing professional football and studying the fitness industry, he has experienced many methods of training from some of the best in the industry.
His philosophy when training clients is to incorporate various training methods to best suit each client based on their needs and goals.
Break the Mold. Rise Above.
Level up with Cornell Performance Academy, it's time to build your inner athlete.