Now Offering Soft Tissue Release, Graston Technique, and Kinesio-Taping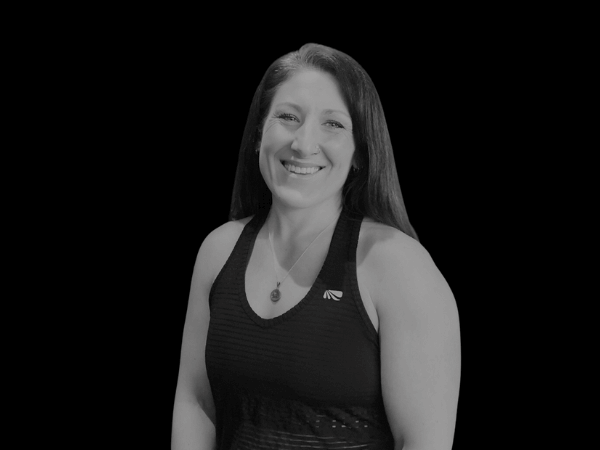 Morgan is a Registered Kinesiologist with certifications in Soft Tissue Release, Graston Technique, and Kinesio-Taping. 
Soft tissue release (STR) is a hands-on manual therapy technique to assess and treat the body's tissue. The body's soft tissues (muscle, tendon, fascia and ligaments) are prone to acute and chronic injury, which leads to swelling, adhesions and fibrosis (scarring) of the tissue. This type of injury often results in pain, loss of mobility, strength, and function. Soft tissue release targets specific areas of tension within an individual muscle to remove scar tissue and adhesion to relieve muscular stress and pain.
Graston Technique uses unique handheld instruments with a specialized form of massage designed to help the practitioner identify areas of restriction and break up the scar tissue. 
Kinesio-Taping is a treatment option if you've had an injury or illness that leads to mobility and motor function problems. It involves placing strips of special tape on your body in specific directions to help support your joints, like a knee, ankle, or wrist, as well as muscles and tendons.
It can help facilitate muscle function, stabilize joints, or inhibit muscles from contracting improperly. It can also help decrease pain, swelling, and muscle spasms.
Morgan has worked with various fitness enthusiasts, athletes, and sports teams. She offers evidence-based training programs and manual and instrument-assisted soft tissue release treatments to help clients achieve their full range of movement, fitness, or sport. 
Morgan will be offering sessions as follows:
Soft Tissue Release (one hour) $115
Soft Tissue Release + Personal Training (one hour) $95
Graston Technique (one hour) $115
Graston Technique + Personal Training (one hour) $95
Kinesio-Taping (30 minute injury-specific treatment that includes focused soft tissue release and taping) $55 
(Please note that all amounts are + HST)
We can confirm that the following insurance companies offer kinesiology services in their plans, or it can be added to the plans: 
Sunlife
Dejardins
Canada Life
However, we encourage you to check with your employer to see if your plan opted to include it; if not, it can be added in.  
The other option is that many plans now include a healthcare or wellness spending account. It's extra money that can apply towards different healthcare needs and can be used to cover kinesiology services. 
Book a session with Morgan, and we can chat further! 
ELITE THERAPY & PERFORMANCE EQUIPMENT

Strength Equipment: Racks and Stands
Custom Power Body Collegiate 3 Station Multi-Use Power Racks

2 Full Power Cages with band pegs

1 Multi Use Half Rack Stand

1  Atlantis Olympic Incline Bench with spotter stand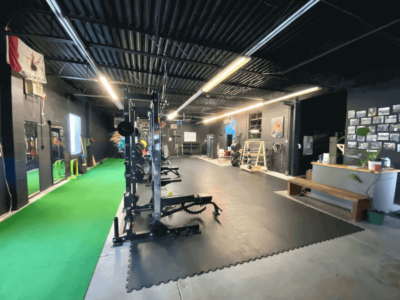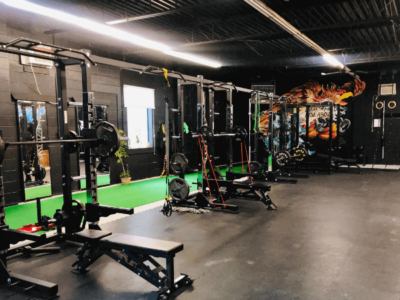 Strength Equipment: Bars and Specialty Bars
Fixed Weighted Barbells 20 to 110lb in 10 lb increments
Weights
Over 3500lbs of Iron Plates – increments of 2.5 – 45lbs

Over 1000lbs Bumper Plates 10 -45lbs

Dumbbells 1 -100 multiples of weights from 1-50 

Atlas Stones 75,100,125,150

Slam Balls 10,12,17,25,50

Stretch Bands in Various Resistances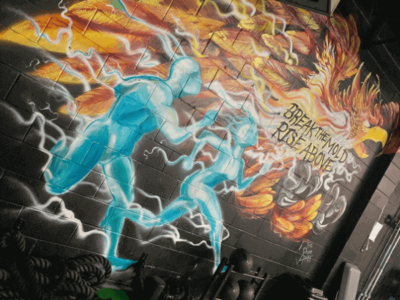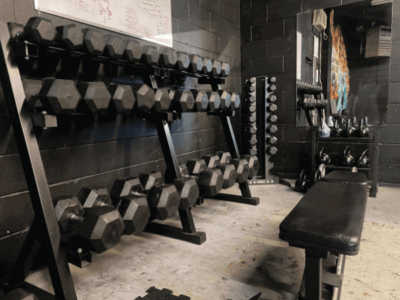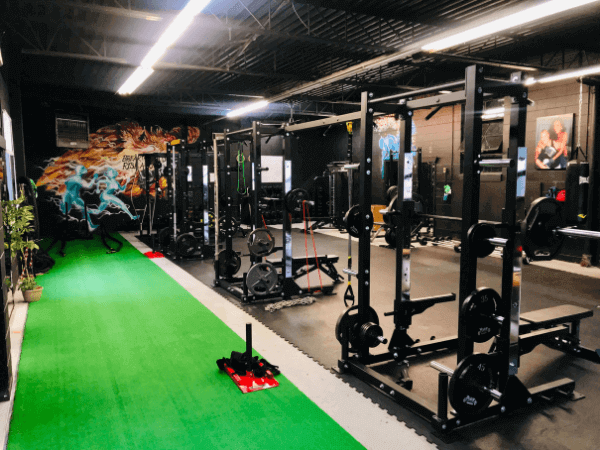 Facility Benches
6 Commercial Grade Adjustable Benches
 Strength Training Machines
Inspire DBL Stack Pro Trainer Cable Machine 10-150lb Stack – Various Attachments

Hammer Strength 45 Degree Leg Press

Lifestyle Fitness Prone Leg Curl Machine

Life Fitness Glute/Quad Kick Back Machine

Atlantis Assisted Chin Up and Dip Machine

Atlantis 4-Way Hip Rehab Machine

Apex Standing Calf Raise Machine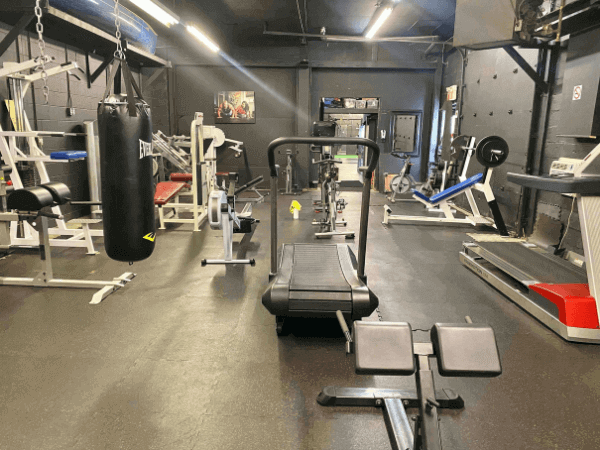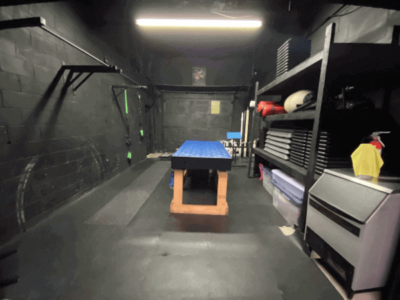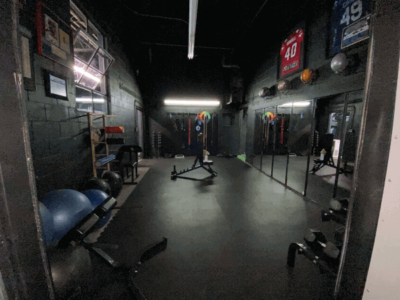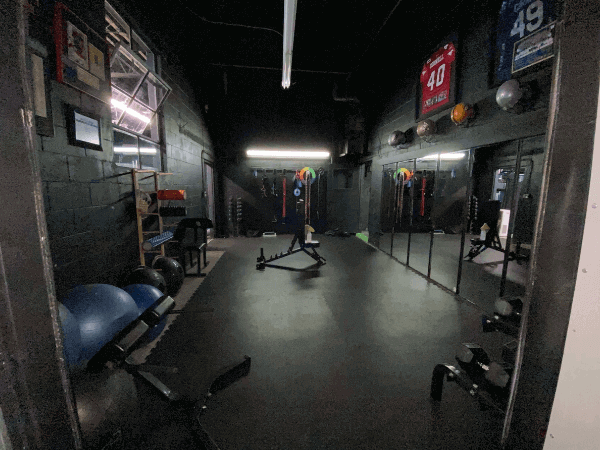 Physiotherapy Equipment
Mini Bands (Various Resistances)

D-Moose Neck Harness Weights

Tubing (Various Resistance)

Several Self- Myofascial Release Tools

Yoga Mats, Blocks, Straps
Athletic Performance Equipment
1 Prowler Sled (Push and Pull)

3x Speed Sled With Harness

Weighted Belt for Pull-Ups or Dips

2x 40lbs Adjustable Weighted Vest

3 Season Basketball Half-Court